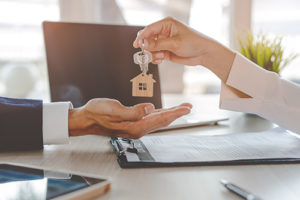 Discovery Senior Living operates with a foundational belief that each senior is a unique individual with their own, distinctive needs and preferences for how they want to live. Seniors aren't "one size fits all," and we think that senior living communities shouldn't be, either. That's why Discovery Senior Living communities across the nation offer a range of customizable living options designed to fit the varied and often changing needs of today's seniors.
For the most freedom and resort-style luxuries, there's Senior Apartments and Cottages and our available Independent Living options. Meanwhile, for more care-focused solutions, there's Assisted Living and Personal Care and our revolutionary SHINE® Memory Care Program. We even offer more specialized options like Skilled Nursing and short-term Respite Care. Together, it's a full continuum of lifestyle and care options that can allow seniors to comfortably age in place, knowing that even if the need for care should ever change or intensify over time, so too can the level of service we provide.
Please note that available living and care options may vary by community. For more information and helpful insights and guidance in selecting the lifestyle option that's right for you or your loved one, please speak to a Senior Lifestyle Counselor at your community of choice today.