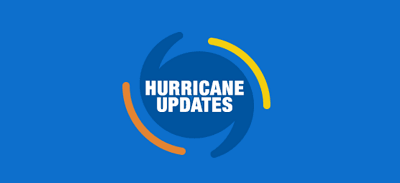 Important Information Regarding Hurricane Zeta
FRIDAY, OCTOBER 30, 2020 10:00 AM
We are happy to report that power has been fully restored at The Trace. Our residents were served a delicious breakfast in their rooms this morning and are looking forward to a full day of fun activties with our team members.
We take all the necessary steps and precautions to ensure the well-being of each Discovery Senior Living family member. It is at the forefront of everything we do. We appreciate your trust in us, knowing you or your loved one is always in the best care.
Please check back for regular updates.
THURSDAY, OCTOBER 29, 2020 9:00 AM
Hurricane Zeta made landfall yesterday and our community, The Trace is currently without power but utilizing their emergency generators. Our residents are safe and secure with our team members, and we continue to operate business as usual.
Please check back for regular updates.
WEDNESDAY, OCTOBER 28, 2020 1:00 PM
As many of you are aware, Hurricane Zeta is strengthening and projected to hit category two status just prior to landfall along the Louisiana and Mississippi coastlines late this afternoon and overnight. Heavy wind and rainfall is expected at two of our communities, The Trace and Regency Pointe.
The safety and security of our residents and team members are our top priority. We are taking all the necessary steps and precautions for our residents and will closely monitor any changes to the storms' path that may affect our communities. 
In advance of the storm, our team have taken additional steps to ensure the safety of our community:
Emergency supplies including food, water, batteries, and lighting are in place

Team members have been notified and a call will go out to family members and residents today

Generators have been serviced and are ready should they be needed

Staffing has been secured for all shifts to ensure all needs are met
Please check back for regular updates.