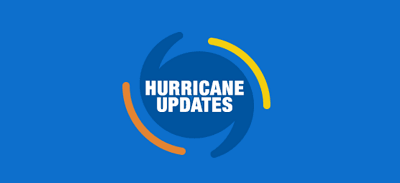 Important Information Regarding Hurricane Laura
As many of you are aware, Hurricane Laura is expected to strengthen and make landfall tonight along portions of the eastern Texas and western Louisiana coasts bringing the potential for dangerous storm surge, destructive waves, hurricane-force winds, flash flooding and heavy rainfall for several days. The safety and security of our residents and team members continue to be our top priority. We are taking all the necessary steps and precautions, and will closely monitor any changes to the storms' path that may affect our Houston (Conservatory At Champion Forest and Conservatory At Alden Bridge) and Louisiana (The Trace) communities. 
In advance of the storm, our team have taken additional steps to ensure the safety of our communities:
Emergency supplies including food, water, batteries, and flashlights are in place

Team members including our Executive Director, Maintenance, Dietary, Care teams and Business Office Manager are on site for the duration of the storm 

Staffing has been secured for all shifts over the next 24 to 72 hours to ensure all needs are met
Please continue to check this page frequently for the latest updates regarding these three communities that may be affected.
 
THURSDAY, AUGUST 27, 2020, 10:00 AM
CONSERVATORY AT CHAMPION FOREST and CONSERVATORY AT ALDEN BRIDGE
We are happy to report we did not receive a drop of rain in the N/NW part of Houston due to Hurricane Laura making landfall last night. Both our communities remained completely dry all night.  We do consider this a great practice run and feel confident we will be ready for any future activity. 
THE TRACE
Our community did not experience any significant change in weather due to Hurricane Laura making landfall last night. Our residents are safe and secure with our team members, and we continue to operate business as usual.