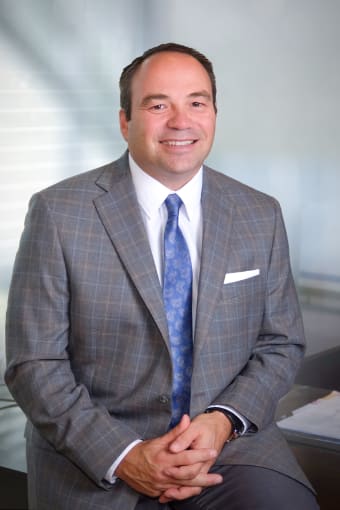 Richard J. Hutchinson Chief Executive Officer
Mr. Hutchinson is the co-founder and Chief Executive Officer of Discovery Senior Living; a family of companies which include: Discovery Management Group, Discovery Development Group, Discovery Design Concepts, Discovery Marketing Group and Discovery At Home, a Medicare-certified home healthcare company.
As an industry leader in seniors housing, Discovery Senior Living currently has in excess of 8,500 units in operation or under development throughout the Midwest, Mid-Atlantic, Southeast and Southern United States. The company has expanded to include an array of living options which include: senior apartments, independent living in both multi-apartment and villa environments, supervised independent living, personal care, assisted living and memory care. The successful and diverse rental portfolio features large luxury, resort-style campuses, state-of-the-art care communities, smaller village- inspired wellness and care communities and secured memory care neighborhoods.
Through Mr. Hutchinson's leadership, the family of companies has achieved significant growth. His vision of developing a business culture of innovation, integrity and creativity, while being analytically driven, has pushed the company to the leading edge of the industry, redefining seniors housing along the way. The companies have been recognized for their exceptionalism and ingenuity and have received accolades and awards from The National Association of Home Builders 50+ Seniors Housing Council, Southeast Builders Conference, National Mature Media and Generations Awards as well as earning a five-star rating from the Centers for Medicare and Medicaid Services for Quality of Patient Care.
Thomas J. Costello Chief Financial Officer
Mr. Costello is the Chief Financial Officer for Discovery Senior Living. He previously held the position of Senior Vice President of Finance, Accounting and Information Technology and managed the treasury and IT operations for over a decade. In that role his responsibilities included managing cash flow, short- and long-term planning, financial analysis and reporting, as well as risk management. Additionally, he was responsible for constructing the pro forma financial models for all new projects and he worked closely with the CFO on all major financing transactions.
Mr. Costello brings a wide range of experience to Discovery beyond debits and credits. He began his career in Boston in the property & casualty insurance industry where he gained proficiency in many of the nuances of risk management. In 1994 he relocated to Tampa, Florida, where he went to work for Price Waterhouse providing research and analysis to the firm's management. It was also at Price Waterhouse where Mr. Costello began building complex financial models and database applications. These solved many of the firm's logistical problems.
Additionally, Mr. Costello has worked as a consultant with companies such as the New York Times, Inc. to streamline efficiencies in finance and accounting operations through rigorous workflow analysis and identifying and implementing best practices.
In 2000 Mr. Costello joined Discovery's predecessor, Aston Care Systems, Inc. while the Aston Gardens portfolio was in development. Mr. Costello managed the cash flows and cost reporting for the last four projects Aston developed. He also developed the pro-forma models for each of the projects, which planned the projects from land acquisition, development, fill-up, stabilized operations and, ultimately, to sale.
Mr. Costello graduated from Bentley College with a Bachelor of Science in Finance and was a member of the Phi Theta Kappa National Honor Fraternity. He lives in Land O Lakes, Florida, and when he is not spending time with his wife and two children he is active in Tampa's live music scene playing bass and guitar.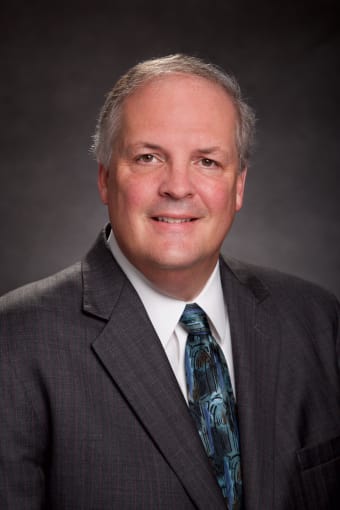 Randy P. Smith Senior Vice President of Operations
Mr. Smith is the Senior Vice President of Operations for Discovery Senior Living and its affiliated organizations. His focus at Discovery Senior Living is driving the success of all aspects of operations of the company as well as working directly with the CEO and CFO to create and execute strategic operational, economic and growth planning for the organization. He has worked for a variety of senior-living communities throughout his career and his expertise was a key factor in the successful operations of these companies.
Mr. Smith joined the Discovery Senior Living team in 2015, bringing more than 15 years of experience in operations, business development and general management. He began his career in the field of management and soon progressed into the senior-living industry where he held various leadership positions for highly regarded assisted- and independent-living communities. He has been involved in developing and directing operational strategies, tactical plans, and revenue performance targets and his contribution has resulted in higher resident satisfaction rates, greater net incomes and increased regional census ranking.
In previous positions working with senior-living companies, Mr. Smith was responsible for all operations of the communities, including sales and marketing, quality assurance, dining services, care management, programming, human resources and financial management. His expertise resides in real estate, sales and marketing, accounting and operations, mergers and acquisitions and organizational offerings designed to fortify growth and enhance profitability. Additional strengths include development of business, strategizing, quantitative and qualitative analysis, managing capital and operating budgets, evaluating and addressing financial risk, customer acquisition and retention strategies and written, verbal and formal presentations.
Mr. Smith received his master's degree in Business Administration from Loyola University in Baltimore, Maryland. He currently resides in Bonita Springs.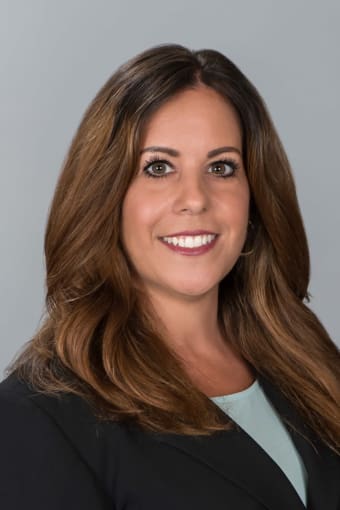 Diana Ferrante Thies Senior Vice President of Marketing and Sales
Ms. Thies is the Senior Vice President of Marketing and Sales for Discovery Senior Living and its affiliated entities. Ms. Thies has a diverse marketing background ranging across a number of different industries, including banking and consumer products, but since 2001, she has directed marketing and sales for the company. She is responsible for the leadership, strategic direction and new initiatives of the business's marketing and sales departments, as well as corporate and community branding, and increasing revenue and occupancy growth and overall census; ensuring all remain consistent with the company's vision.
After leaving her home state of New York and moving to Florida, Ms. Thies entered into seniors housing, where she continues to serve the industry with cutting-edge marketing and sales programs. Her creative marketing and sales strategies and ability to react to the changing market needs have propelled Discovery Senior Living to become a leader in the industry.
She has been the recipient of a multitude of regional, national and international marketing awards from the National Association of Homebuilders-Seniors Housing Council, the Mature Media Awards and the International Generations Awards for various marketing arenas including print media advertising, promotional events, collateral, video and magazine production, copywriting, photography, direct mail, and electronic media.
Ms. Thies graduated Cum Laude from Pace University, Lubin School of Business and holds a B.B.A. in Marketing with a minor in Advertising and Promotion. While at Pace, she was a member of Alpha Chi Honor Society. When she isn't boating or enjoying the outdoors with her husband and her dogs, Ms. Thies can be found volunteering and fighting for animal rights.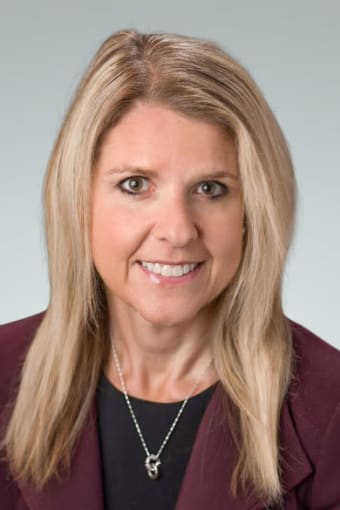 Lisa Welshhons Senior Vice President of Human Resources
Lisa Welshhons has more than twenty years' experience in human resources, with the majority specifically in the senior living industry. Lisa has a bachelor's degree and has completed her certification in Human Resource related law. She is a member of the Society of Human Resource Management (SHRM) and has obtained the credentials as a Senior Professional in Human Resources (SPHR) and Senior Certified Professional (SHRM-SCP). 
Beth Liles Vice President of Operations 
Beth Liles has spent all her career in various aspects of health care, with approximately half of that time in senior living. She has been a community sales leader, a regional director of sales and marketing and a VP of Sales Development. She has served in operational roles of interim ED, Strategy and Business Development and most recently a Regional Director of Operations. Her true passion is building and growing teams as evidenced through her career. 
Beth has working in leadership roles with Sun Health, Emeritus, Horizon Bay and Enlivant prior to joining the ISL team. She touts "culture" as the most important aspect in her career path. She holds a Bachelor's Degree in Marketing from Boise State University and an MBA from California Coast University. She currently resides in the Dallas area with her husband and two teenage sons.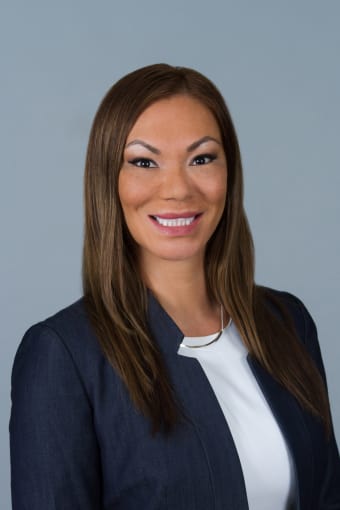 Marisa Crockett Regional Director of Operations - Florida Region
Marisa Crockett has been in senior living for almost two decades. She began her career as a Registered Nurse and has multifaceted experience in clinical management, operations, and sales. She has held regional roles in both operations and sales for more than 15 years, overseeing multi-community portfolios.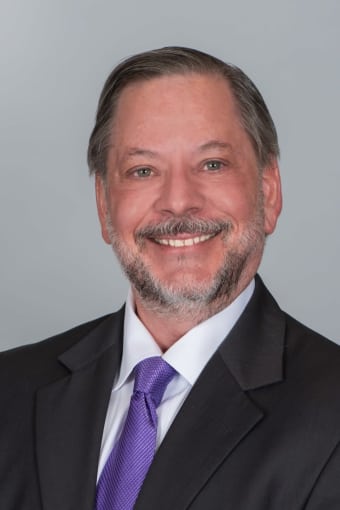 Mitch Richman Regional Director of Operations – Mid-West/Mid-Atlantic Region
Mitch Richman has been actively involved in senior housing operations for more than 30 years. Mitch embraces a philosophy which governs his approach to leadership which is, "seniors have already contributed to society; some in a very big way, others in a smaller way. It doesn't matter how big or small a contribution. It is our turn to give back." Mitch is driven with a passion to help improve the lives of seniors by fostering environments that feel like home and where seniors are encouraged to enjoy life to the fullest.
Nanette Meeler Regional Director of Operations – Southern Region
Nanette started her healthcare career in North Carolina more than 20 years ago. She has an Assisted Living Administrator Certification in multiple states, a Certified Director of Assisted Living accreditation through Argentum, and she is a Certified Dementia Practitioner. Nanette has been a Regional Director of Operations for companies in Virginia, North Carolina, and Florida. In this role, she is able to utilize her profound leadership skills to support her Independent, Assisted Living, and Memory Care communities.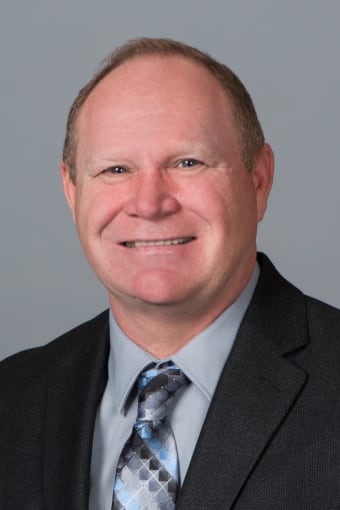 Charles Farris Regional Director of Facility Operations
Mr. Farris is the Regional Director of Facilities Operations for Discovery Senior Living and its affiliated organizations. Charles has worked in the hospitality profession for more than 25 years with multi-regional project management experience. 
Before joining Discovery Senior Living in 2014, Mr. Farris worked in a variety of hospitality industries including Active Senior Living, Assisted Living & Memory Care, Commercial & Residential Remodeling, Restaurant Management, and Hotel & Casino Guest Relations.
Mr. Farris and his wife have been married for more than 30 years and enjoys spending time with his family.  He has volunteered for several charity organizations including Alzheimer's Association's "Walk to End Alzheimer's, Muscular Dystrophy Association's "Muscle Walk", and Habitat for Humanity.
Heidi Miller Director of Marketing
Heidi has a Bachelor of Fine Arts Degree in Marketing and Graphic Design and recently relocated from Chicago to sunny Naples in 2014. She is a Certified Direct Marketing professional and has won several media and publishing awards.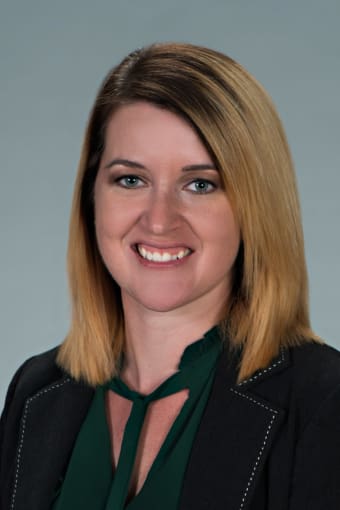 Amanda Paul Director of Client Services 
Amanda Paul is the Director of Client Services for Discovery Marketing Group, the in-house marketing and creative agency for Discovery Senior Living.
Mrs. Paul brings more than 10 years of marketing experience to Discovery Marketing Group, with expertise in digital marketing, search engine optimization, and analytics. For years, Mrs. Paul worked in the healthcare industry and was responsible for overseeing and implementing a digital marketing strategy for one of the largest healthcare companies in the nation.
In addition to her background in digital marketing, Mrs. Paul has over 11 years' experience in creative strategy and writing.
As the Director of Client Services, Mrs. Paul oversees an entire creative department, including a team of graphic designers and a project manager. Her goal is to continue to grow Discovery Marketing Group into an industry leader in creative marketing and digital strategy.
Mrs. Paul attended college at Florida Gulf Coast University and earned a Bachelor of Arts Degree in Communication, with a minor in Journalism. She is a Southwest Florida native and enjoys spending her free time with family and friends.
Gary Allinger - Regional Director of Sales, Texas 
Gary has worked in the Senior Living industry for the past 12+ years in both Sales, Marketing, and Operations as a Sales Director, Executive Director and Regional Director prior to joining Discovery Senior Living. In his tenure, Gary has helped develop new construction communities, purchase and onboard acquisition properties and establish a senior living division for a major company. Prior to his career in Senior Living, Gary was a secondary education teacher for over 11 years and an Opera Singer for 5 years (reportedly on sabbatical currently).
Gary enjoys his family, pampering his two fur babies, Tygar and Lillee, spending time with friends and doing community service work for multiple charity organizations throughout Texas and the United States. He feels he has been blessed in many ways and wants to share those blessings with others.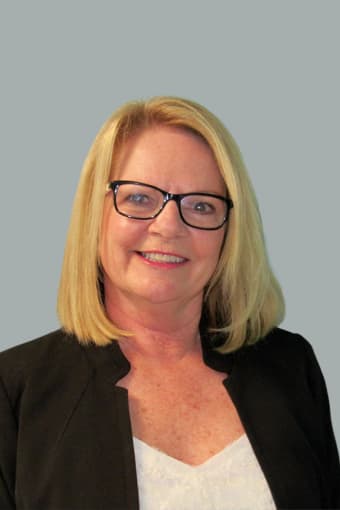 Patti Hanna Regional Director of Sales - Florida Region
Patti Hanna brings Discovery Senior Living's Regional Sales Team more than 30 years of valuable healthcare industry experience and knowledge. Patti began her career as a Registered Nurse where she worked in emergency and critical care. She later developed marketing leadership experience when she transitioned into Skilled Nursing as a Nurse Liaison. 
Most Recently, Patti developed her Sales and Marketing leadership working as the Regional Director of Business Development in Florida and the Eastern Seaboard for 5 years. Patti is an industry expert with over 14 years of Sales and Marketing experience serving CCRC, IL, AL, and MC along with continuum care to SNF, with the largest part of her portfolio being Independent Living.
Patti resides in Bradenton on Anna Maria Island where she enjoys the island lifestyle of biking, boating and entertaining with her boyfriend and close-knit family.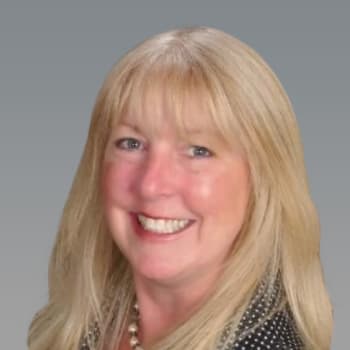 Lori Smith Regional Director of Sales, South 
Lori Smith recently joined Discovery Senior Living's Regional Sales Team bringing with her 30 years of sales and marketing experience. She is a graduate of the University of Tennessee in Knoxville with a BS degree in Business and Marketing. 
Lori has spent the last 10 years in senior living as a Regional Director of Sales and Marketing and Business Development overseeing communities in North Carolina, Georgia, Virginia and Minnesota. She is proficient in training and leadership development. 
Lori spent the last 25 years in Chapel Hill, NC. She recently relocated with her husband and family to Florida. 
Matt Pavlick Regional Director of Sales – Mid-West / Mid-Atlantic Region
Matt Pavlick grew up in Maryland and attended Towson University. He has more than 10 years sales experience in both active adult sales and senior living sales. Matt's held Regional Sales Director roles in communities throughout DC, Maryland, Pennsylvania and Delaware.
Julie Thompson - Regional Director of Sales 
Julie grew up in South Georgia and attended Georgia Southern University where she earned a Bachelor of Science in Public Relations.
She has worked in the healthcare industry for the past 17 years in Home Health, Diagnostic Testing, and the largest part of her portfolio is in Hospice. Julie has over 10 years of sales management experience, where she has lead organizations to substantial growth in Georgia, Alabama, South Carolina, Florida, and Virginia.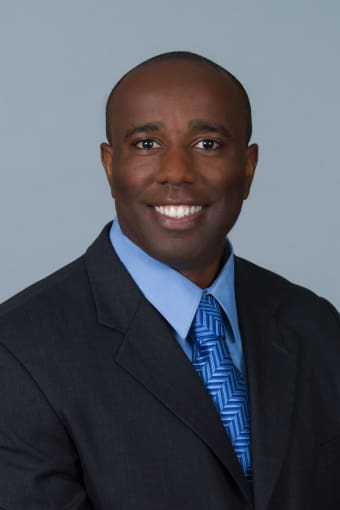 Brian Hendricks Senior Director of Finance 
Brian grew up in Florida and attended The University of Florida where he earned a B.S. in Finance. Mr. Hendricks has worked in the commercial real estate industry for more than 12 years and has been involved in more than $500M of real estate transactions. Prior to joining Discovery Senior Living, he was the Controller at Antaramian Development Group, a developer of commercial/retail/Condo real estate. Brian is responsible for assisting in analyzing, due diligence and execution of potential development projects and property acquisitions as well as focus on managing and analyzing financial, operational and business risks.
Brian is also a US Veteran (USMC) where he held a Government Secret Security Clearance while stationed overseas and was awarded two Navy & Marine Corps Achievement Medals.
Thomas Lastrom Controller
Thomas Lastrom has worked in the accounting profession for more than 20 years, is a licensed CPA in the state of Florida, and has worked in a variety of industries from health care to telecommunications. He has worked for both privately held and publicly traded companies.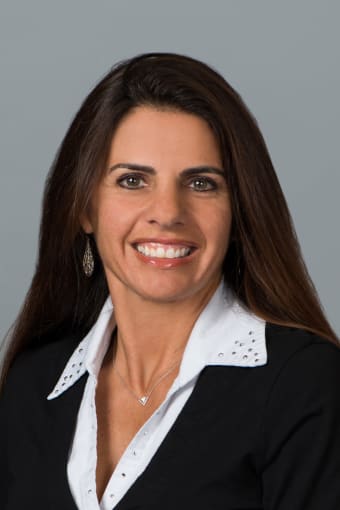 Tammy Kaminski Vice President of Construction
Ms. Kaminski was recently promoted to Vice President of Construction from Director of Project Management and Construction. Her primary responsibility is planning and overseeing the construction of each new community from start to finish, as well as expansion projects and remodeling projects.
Ms. Kaminski has more than 20 years of diverse experience across all levels and segments of construction, having worked and managed extensive projects large and small. Her accomplishments as a project engineer and manager include production in the commercial, educational, governmental, recreational, and retail shopping center industries. She holds a Class "A" Florida General Contractors License, and a LEED AP credential from the U.S. Green Building Council, affirming her advanced knowledge in "green" building.
Prior to joining Discovery Senior Living, Ms. Kaminski was a project manager with Lodge Construction for six years, where her accomplishments include overseeing the work on several Southwest Florida Projects, including three fire stations, the Fort Myers downtown library, two parks, and an $8 million renovation and addition to Florida Gulf Coast University's Student Union building.
Ms. Kaminski started her construction and engineering career with Whiting-Turner construction company as a project engineer working on various renovations at Yale Medical School. After being transferred to Naples, Florida she was an engineer for a $13 million expansion of a mall in Fort Myers and the construction of the $18 million Coastland Center shopping mall in Naples. In 1997, she joined Owen-Ames-Kimball where she managed several large construction projects, including Florida Gulf Coast University in Estero, Chico's FAS world headquarters and McGregor Baptist Church in Fort Myers, and the 149,000 square-foot Diplomat Middle School in Cape Coral.
In 2002, Ms. Kaminski accepted a position with J. L. Wallace Inc. as a Senior Project Manager. Her experience during five years with the company ranged from job cost estimates and budgeting to job-site scheduling and presentations for prospective projects. Overseeing three superintendents, Ms. Kaminski was involved with building, restoring or renovating a fire station, an automobile dealership, a community clubhouse and the 40-acre Estero Community Park, among other assignments.
Ms. Kaminski graduated from The Catholic University of America in Washington, D.C., in 1994 where she earned a Bachelor of Science Degree in Architecture with a sub-concentration in Construction Management.