Richard J. Hutchinson
Chief Executive Officer
Mr. Hutchinson is the co-founder and Chief Executive Officer of Discovery Senior Living, a premier regional developer and operator of high-end, rental senior-housing communities. Prior to joining Discovery, Mr. Hutchinson held the position of Chief Financial Officer for more than 10 years, from 1996 to 2006, with Aston Care Systems, Inc. As Aston's Chief Financial Officer, Mr. Hutchinson developed the initial strategic business plan, secured necessary equity, financed the development and construction, and ultimately negotiated the sale of the 2,000 unit portfolio. During his 20+ year career he has negotiated and closed more than $2 billion in equity and debt transactions, while establishing relationships with many of the industries' key financiers, investors and operators. He served on the board of the American Seniors for Housing Association since 1998.
Mr. Hutchinson is married with two sons and served in the U.S. Army from 1986 to 1994 including a tour during Desert Storm. He graduated Summa Cum Laude from St. Leo College earning a Bachelor's Degree in Accounting and is a former Certified Public Accountant.

Thomas J. Costello
Chief Financial Officer
Mr. Costello is the Chief Financial Officer for Discovery Senior Living. He previously held the position of Senior Vice President of Finance, Accounting and Information Technology and managed the treasury and IT operations for over a decade. In that role his responsibilities included managing cash flow, short- and long-term planning, financial analysis and reporting, as well as risk management. Additionally, he was responsible for constructing the pro forma financial models for all new projects and he worked closely with the CFO on all major financing transactions.
Mr. Costello brings a wide range of experience to Discovery beyond debits and credits. He began his career in Boston in the property & casualty insurance industry where he gained proficiency in many of the nuances of risk management. In 1994 he relocated to Tampa, Florida, where he went to work for Price Waterhouse providing research and analysis to the firm's management. It was also at Price Waterhouse where Mr. Costello began building complex financial models and database applications. These solved many of the firm's logistical problems.
Additionally, Mr. Costello has worked as a consultant with companies such as the New York Times, Inc. to streamline efficiencies in finance and accounting operations through rigorous workflow analysis and identifying and implementing best practices.
In 2000 Mr. Costello joined Discovery's predecessor, Aston Care Systems, Inc. while the Aston Gardens portfolio was in development. Mr. Costello managed the cash flows and cost reporting for the last four projects Aston developed. He also developed the pro-forma models for each of the projects, which planned the projects from land acquisition, development, fill-up, stabilized operations and, ultimately, to sale.
Mr. Costello graduated from Bentley College with a Bachelor of Science in Finance and was a member of the Phi Theta Kappa National Honor Fraternity. He lives in Land O Lakes, Florida, and when he is not spending time with his wife and two children he is active in Tampa's live music scene playing bass and guitar.

Thomas Lastrom
Controller
Thomas Lastrom has worked in the accounting profession for over 20 years, is a licensed CPA in the state of Florida, and has worked in a variety of industries from health care to telecommunications. He has worked for both privately held and publicly traded companies.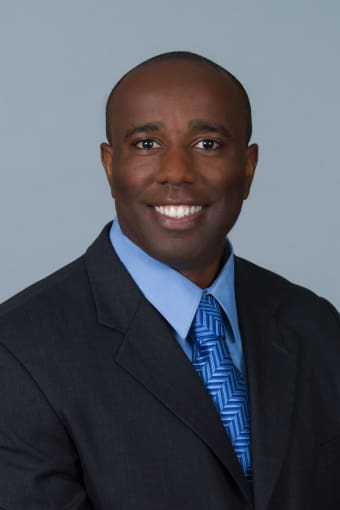 Brian Hendricks
Director of Finance
Brian grew up in Florida and attended The University of Florida where I earned a B.S. in Finance. He has more than 12 years' experience in accounting and Finance in the Real Estate industry (Residential, Commercial and Senior Housing) in various roles.
Brian is also a US Veteran (USMC) where he held a Government Secret Security Clearance while stationed overseas and was awarded two Navy & Marine Corps Achievement Medals.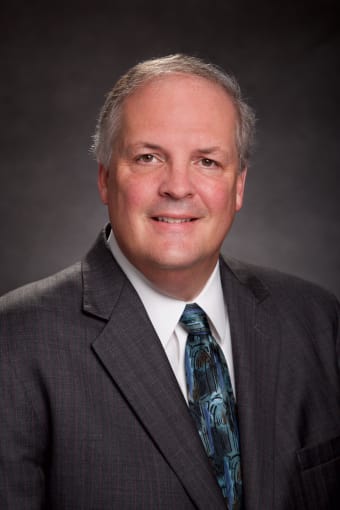 Randy P. Smith
Senior Vice President of Operations
Mr. Smith is the Senior Vice President of Operations for Discovery Senior Living and its affiliated organizations. His focus at Discovery Senior Living is driving the success of all aspects of operations of the company as well as working directly with the CEO and CFO to create and execute strategic operational, economic and growth planning for the organization. He has worked for a variety of senior-living communities throughout his career and his expertise was a key factor in the successful operations of these companies.
Mr. Smith joined the Discovery Senior Living team in 2015, bringing more than 15 years of experience in operations, business development and general management. He began his career in the field of management and soon progressed into the senior-living industry where he held various leadership positions for highly regarded assisted- and independent-living communities. He has been involved in developing and directing operational strategies, tactical plans, and revenue performance targets and his contribution has resulted in higher resident satisfaction rates, greater net incomes and increased regional census ranking.
In previous positions working with senior-living companies, Mr. Smith was responsible for all operations of the communities, including sales and marketing, quality assurance, dining services, care management, programming, human resources and financial management. His expertise resides in real estate, sales and marketing, accounting and operations, mergers and acquisitions and organizational offerings designed to fortify growth and enhance profitability. Additional strengths include development of business, strategizing, quantitative and qualitative analysis, managing capital and operating budgets, evaluating and addressing financial risk, customer acquisition and retention strategies and written, verbal and formal presentations.
Mr. Smith received his master's degree in Business Administration from Loyola University in Baltimore, Maryland. He currently resides in Bonita Springs.
Jonathan Garber
Regional Director of Operation – Texas Region
TBD

Mitch Richman
Regional Director of Operation – Mid-West/Mid-Atlantic Region
Mitch Richman has been actively involved in senior housing operations for 30 years. Mitch embraces a philosophy which governs his approach to leadership which is, "seniors have already contributed to society; some in a very big way, others in a smaller way. It doesn't matter how big or small a contribution. It is our turn to give back." Mitch is driven with a passion to help improve the lives of seniors by fostering environments that feel like home and where seniors are encouraged to enjoy life to the fullest.

David Parkhill
Regional Director of Operations – Florida Region
David started his career in Washington State where he earned his Masters in Health Care Administration and earned his Nursing Home Administrator license. He has worked in various capacities in Senior Care for more than 30 years and has been Florida CORE Certified for more than 31 years. He uses his knowledge is a team-oriented leadership role in operations for Independent Living, Assisted Living, and Memory Care.​

Nanette Meeler
Regional Director of Operations – Southern Region
Nanette started her healthcare career in North Carolina over 20 years ago. She has an Assisted Living Administrator Certification in multiple states, a Certified Director of Assisted Living accreditation through Argentum, and she is a Certified Dementia Practitioner. Nanette has been an RDO for companies in Virginia, North Carolina, and Florida. In this role, she is able to utilize her profound leadership skills to support her Independent, Assisted Living, and Memory Care communities.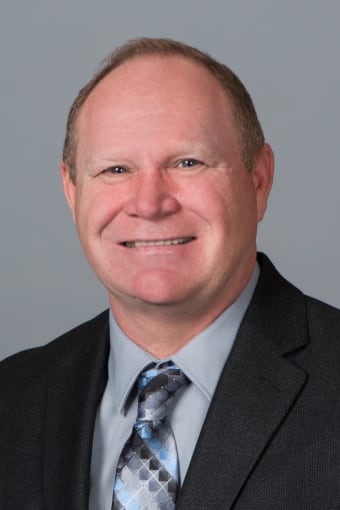 Charles Farris
Regional Director of Facility Operations
Mr. Farris is the Regional Director of Facilities Operations for Discovery Senior Living and its affiliated organizations. Charles has worked in the hospitality profession for more than 25 years with multi-regional project management experience. 
Before joining Discovery Senior Living in 2014, Mr. Farris worked in a variety of hospitality industries including Active Senior Living, Assisted Living & Memory Care, Commercial & Residential Remodeling, Restaurant Management, and Hotel & Casino Guest Relations.
Mr. Farris and his wife have been married for over 30 years and enjoys spending time with his family.  He has volunteered for several charity organizations including Alzheimer's Association's "Walk to End Alzheimer's, Muscular Dystrophy Association's "Muscle Walk", and Habitat for Humanity.

Diana Ferrante Thies
Senior Vice President of Marketing and Sales
Ms. Thies is the Senior Vice President of Marketing and Sales for Discovery Senior Living and its affiliated entities. She has directed and managed marketing for the Discovery Senior Living portfolio for more than 14 years. Her responsibilities include strategic marketing and analysis for the development and implementation of lead-generating and lead-converting campaigns, programs, branding awareness building. Recently accepting the Senior Vice President role of Sales, she is also responsible for sales programs, sales policies and procedures and training programs to help increase occupancy and overall census.
Ms. Thies has a diverse marketing background ranging across a number of different industries. She started her marketing career in the service-oriented banking industry, but then moved into the consumer products environment. She has been responsible for most aspects of consumer product marketing including; focus group research, production, packaging, retail merchandising and planograms, tradeshows, sales information, product launches, collateral materials, statistical sales data and analysis.
After leaving her home state of New York and moving to Florida, Ms. Thies took her marketing skills to a pioneer in the world of online education, Walden University. After successfully implementing new marketing strategies that helped increase Walden's brand awareness and enrollment, Ms. Thies joined the team of Aston Care Systems, Inc. the developers and operators of Aston Gardens Communities. It's here where she continues to serve the senior-living industry with cutting-edge programs and marketing. Her hands-on approach, toward creative marketing strategies and ability to react the changing market needs have propelled Discovery Senior Living to become a market leader in the industry.
She has been the recipient of a multitude of regional, national and international marketing awards from the National Association of Homebuilders-Seniors Housing Council, the Mature Media Awards and the International Generations Awards for various marketing arenas including print media advertising, promotional events, collateral, video and magazine production, copywriting, photography, direct mail, and electronic media.
Ms. Thies graduated Cum Laude from Pace University, Lubin School of Business and holds a B.B.A. in Marketing with a minor in Advertising and Promotion. While at Pace, she was a member of Alpha Chi Honor Society. She is also a Certified Aging-In-Place Specialist (CAPS) granted by the National Association of Homebuilders continuing education department.
When she isn't boating, golfing or enjoying the outdoors with her husband and her dogs, Ms. Thies can be found volunteering and fighting for animal rights.

Brian Morrison
Vice President of Marketing and Sales
Brian brings 15-plus years of marketing and sales experience including a diverse background in real estate, ecommerce, and publishing. He has a Master of Science Degree in Integrated Marketing Communications and excels at innovation, leadership and driving consumer engagement.

Heidi Miller
Director of Marketing
Heidi has a Bachelor of Fine Arts Degree in Marketing and Graphic Design and recently relocated from Chicago to Naples in 2014. She is a Certified Direct Marketing professional and has won several media and publishing awards.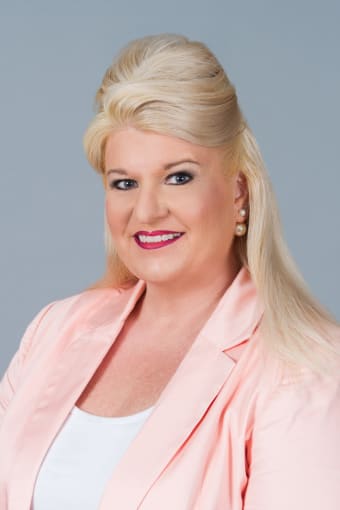 Sabrina Spruell
Regional Director of Sales – Texas Region
Sabrina Spruell is a graduate from RETS Business Institute in Hopkinsville, KY and brings with her more than 20 years of sales management experience in senior living, skilled nursing, medical supply and critical access. Her regional sales experience included management of up to 30 communities across multiple regions.

Matt Pavlick
Regional Director of Sales – Mid-West / Mid-Atlantic Region
Matt Pavlick grew up in Maryland and attended Towson University. He has more than 10 years sales experience in both active adult sales and senior living sales. Matt's held Regional Sales Director roles in communities throughout DC, Maryland, Pennsylvania and Delaware.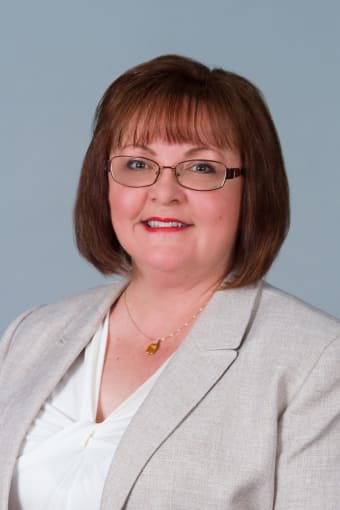 Ramona Wilt
Regional Director of Sales – Southern Region
Ramona Wilt has been in the Senior Living Industry since 1985, first as an Interior Designer for hospitals, rehabs and retirement communities. She then made a transition and spent the last 15 years in sales and marketing with Regional Director roles in both Pennsylvania and Missouri.
Marisa Crockett
Bio Coming Soon!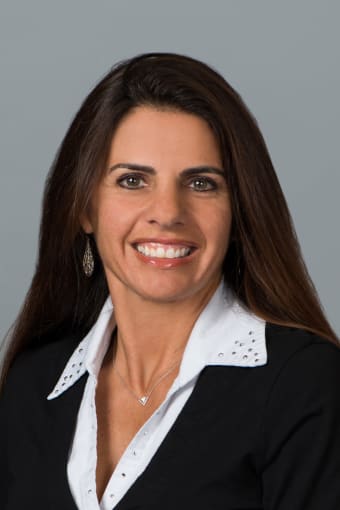 Tammy Kaminski
Vice President of Construction
Ms. Kaminski was recently promoted to Vice President of Construction from Director of Project Management and Construction. Her primary responsibility is planning and overseeing the construction of each new community from start to finish, as well as expansion projects and remodeling projects.
Ms. Kaminski has more than 20 years of diverse experience across all levels and segments of construction, having worked and managed extensive projects large and small. Her accomplishments as a project engineer and manager include production in the commercial, educational, governmental, recreational, and retail shopping center industries. She holds a Class "A" Florida General Contractors License, and a LEED AP credential from the U.S. Green Building Council, affirming her advanced knowledge in "green" building.
Prior to joining Discovery Senior Living, Ms. Kaminski was a project manager with Lodge Construction for six years, where her accomplishments include overseeing the work on several Southwest Florida Projects, including three fire stations, the Fort Myers downtown library, two parks, and an $8 million renovation and addition to Florida Gulf Coast University's Student Union building.
Ms. Kaminski started her construction and engineering career with Whiting-Turner construction company as a project engineer working on various renovations at Yale Medical School. After being transferred to Naples, Florida she was an engineer for a $13 million expansion of a mall in Fort Myers and the construction of the $18 million Coastland Center shopping mall in Naples. In 1997, she joined Owen-Ames-Kimball where she managed several large construction projects, including Florida Gulf Coast University in Estero, Chico's FAS world headquarters and McGregor Baptist Church in Fort Myers, and the 149,000 square-foot Diplomat Middle School in Cape Coral.
In 2002, Ms. Kaminski accepted a position with J. L. Wallace Inc. as a Senior Project Manager. Her experience during five years with the company ranged from job cost estimates and budgeting to job-site scheduling and presentations for prospective projects. Overseeing three superintendents, Ms. Kaminski was involved with building, restoring or renovating a fire station, an automobile dealership, a community clubhouse and the 40-acre Estero Community Park, among other assignments.
Ms. Kaminski graduated from The Catholic University of America in Washington, D.C., in 1994 where she earned a Bachelor of Science Degree in Architecture with a sub-concentration in Construction Management.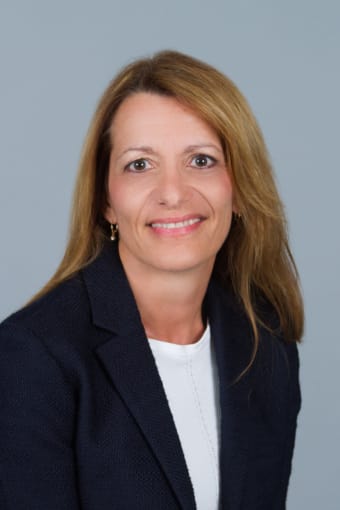 Sandy Morris
Director of Information Services
Bio Coming Soon!